Assistant Professor
Department of Radiation Oncology
I am passionate about treating my patients and bringing the best to my clinic through cutting edge research.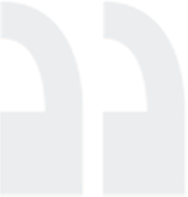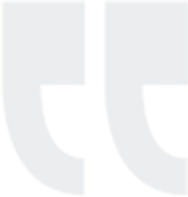 Dr. Osama Mohamad is a radiation oncologist treating genitourinary cancers with a special focus on prostate and kidney using intensity-modulated radiotherapy (IMRT), stereotactic radiotherapy (SBRT), and HDR brachytherapy. He will build on the strong interdisciplinary cancer clinical programs in the departments of urology, radiation oncology, and medical oncology at UCSF to develop clinical research, clinical trials, and translational research. His research focuses on using ablative radiation techniques for treating localized and metastatic prostate and kidney cancers and studying clinical determinants of outcomes and responses to treatments.
Education

| | | | |
| --- | --- | --- | --- |
| 2003-2008 | American University of Beirut, Beirut, Lebanon | BS | Biology |
| 2008-2014 | Emory University, Atlanta, GA | PhD | Stem Cells and Regenerative Neuroscience (MSTP Program) |
| 2008-2014 | Emory University, Atlanta, GA | MD | Medicine (MSTP Program) |
| 2011-2012 | Emory University, Atlanta, GA | Fellow | Certificate Program in Clinical and Translational Research, HHMI Fellowship |
| 2014-2015 | University of Hawaii, Honolulu, Hawaii | Intern | Medical intern – Transitional Year Program |
| 2017-2018 | National Institute of Radiological Sciences, Hospital of Charged Particle Therapy, Japan | | Visiting Clinician and Researcher in Carbon Ion Therapy |
| 2015-2019 | University of Texas Southwestern Medical Center, Dallas, TX | Resident | Radiation Oncology |
| 2015-2019 | University of Texas Southwestern Medical Center, Dallas, TX | Chief Resident | Radiation Oncology |
Professional Experience

| | | | |
| --- | --- | --- | --- |
| 2019-present | University of California, San Francisco | Assistant Professor | Radiation Oncology |
Awards & Honors

| | |
| --- | --- |
| 2003 | Ranked #3 in Lebanon in the National Baccalaureate Exam |
| 2003-2006 | Dean's Honor list for excellence in academic performance (all semesters) |
| 2005 | "Nicholas Jabr Award for Academic Excellence," American University of Beirut, Lebanon |
| 2006 | B.S. degree, graduation with distinction "summa cum laude" |
| 2007 | Alpha Omega Alpha Honors Medical Society "Carolyn Kuckein Student Research Award" |
| 2009 | "Crawford Long Anesthesiology Research Award", Emory University, Atlanta |
| 2012 | Best paper award in "Pan Pacific Symposium on Stem Cells and Cancer Research," Taiwan |
| 2012 | Travel award to the "Pan Pacific Symposium on Stem Cells and Cancer Research", Taiwan |
| 2012 | Travel award to the Middle East Medical Assembly (MEMA) conference, Beirut, Lebanon |
| 2015 | "Resident of the year" award, University of Hawaii Transitional Year Program 2014-2015 |
| 2016 | Departmental "Highest Accruing Resident" in clinical trials award in 2015-2016 |
| 2017 | ASTRO/ARRO Global Health Scholar Program Award |
| 2018 | Travel Award to PTCOG 57, Cincinnati, USA |
| 2018 | ABS/MD Anderson Prostate LDR/HDR Workshop fellowship award |
| 2019 | RSNA Roentgen resident research award |
| 2019 | Resident of the year, Chief Resident award |
| 2019 | Pistennma Award at University of Texas Southwestern, Dallas |