Shannon E. Fogh, M.D.
Associate Professor
UCSF Bridges Curriculum Clinical Microsystem
Clerkship (CMC) site director, UCSF Health
Associate Program Director
I'm inspired by educating the next generation.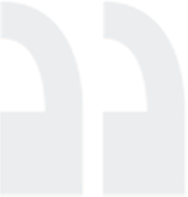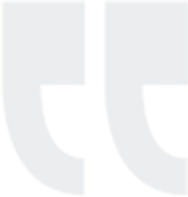 Dr. Shannon Elizabeth Fogh is a radiation oncologist who specializes in the treatment of CNS and pediatric malignancies. She specializes in the use of Gamma Knife, CyberKnife, intensity-modulated radiotherapy (IMRT) and total body irradiation (TBI) to treat a variety of malignant and benign conditions. Dr. Fogh's research interests are centered on development of emerging radiotherapeutic and biologic techniques in CNS and pediatric tumors aimed at reducing the toxicities of treatment resulting in improved quality of life and preservation of neurocognitive function for her patients. She is also interested in the development of interventions to treat side effects associated with radiation treatment and is the co-chair of a national study, RTOG 1012, examining the efficacy of Manuka honey in preventing esophagitis. She is dedicated to implementing opportunities for quality improvement and other projects aimed at delivering effective, safe and efficient patient care.
Education

| | | | |
| --- | --- | --- | --- |
| 1994 – 1999 | University of Washington, Seattle, WA | BA | Psychology |
| 1999 – 2001 | Boston University School of Medicine, Boston, MA | MS | Medical Science |
| 2001 – 2005 | Boston University School of Medicine, Boston, MA | MD | Medicine |
| 2005 – 2006 | Mt. Auburn Hospital; Harvard Medical School | Intern | Internal Medicine |
| 2006 – 2010 | Thomas Jefferson University Hospital | Resident | Radiation Oncology |
| 2009 – 2010 | Thomas Jefferson University Hospital | Chief Resident | Radiation Oncology |
Professional Experience

| | | | |
| --- | --- | --- | --- |
| 2010-2017 | UCSF | Assistant Professor | Radiation Oncology |
| 2017-Present | UCSF | Associate Professor | Radiation Oncology |
Awards & Honors

| | |
| --- | --- |
| 2001 | Langdon Parsons Scholarship, Boston, Massachusetts |
| 2002 | Boston University School of Medicine Summer Research Scholarship, Boston, Massachusetts |
| 2005 | RSNA Trainee Research Prize, Chicago, Illinois |
| 2007 | Travel Grant and Scholarship, Breast Cancer "Current Controversies" Boston, Massachusetts |
| 2008 | Travel Grant, 10th Annual Lynn Sage Breast Cancer Symposium, Chicago, Illinois |
| 2009 | AACR/ASCO Methods in Clinical Cancer Research Workshop, Vail, Colorado |
| 2009 | Travel Grant, ASTRO Annual Meeting, Chicago, Illinois |
| 2009 | Travel Grant, ASTRO Spring Refresher Course , San Diego, California |