Julian Hong, M.D., M.S.
Assistant Professor
Department of Radiation Oncology
Dad, fantasy sports enthusiast, occasional amateur gamer
It is a privilege to serve our patients and their families and work to bring them personalized care.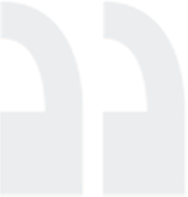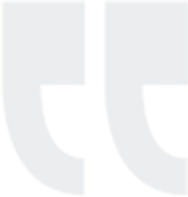 Dr. Julian Hong specializes in the treatment of genitourinary malignancies. He has expertise in modern radiation therapy techniques including intensity modulated radiation therapy (IMRT), image guided radiation therapy (IGRT), and stereotactic body radiation therapy (SBRT).
Dr. Hong's oncology informatics lab focuses on the development and implementation of computational tools in the clinic to provide personalized, precision cancer care for patients. His research program combines clinical domain knowledge with data science expertise to generate insights from real world data, develop actionable artificial intelligence-based tools, and evaluate the benefit of these advances in patient care. Dr. Hong is also jointly appointed in the Bakar Computational Health Sciences and is a core faculty member of the UCSF-UC Berkeley Joint Program in Computational Precision Health.
Dr. Hong serves on the NRG Cancer Care Delivery Research Committee, American Association of Physicists in Medicine (AAPM) Big Data Subcommittee, American Medical Informatics Association (AMIA) Annual Symposium and Informatics Summit Scientific Program Committees, and American Society of Clinical Oncology (ASCO) CancerLinQ Leadership Council.
Education

| | | | |
| --- | --- | --- | --- |
| 2004-2008 | Stanford University | BS | Biomedical Computation |
| 2007-2009 | Stanford University | MS | Bioengineering |
| 2010-2014 | University of Wisconsin-Madison | MD | Medicine |
| 2014-2015 | Yale-New Haven Medical Center | Intern | Internal Medicine |
| 2015-2019 | Duke University Medical Center | Resident | Radiation Oncology |
Professional Experience

| | | | |
| --- | --- | --- | --- |
| 2019- present | University of California, San Francisco | Assistant Professor | Radiation Oncology |
Awards & Honors

| | |
| --- | --- |
| 2009 | American Association for the Advancement of Science (AAAS)/Science Program for Excellence in Science |
| 2011 | National Student Research Forum Excellence in Radiology Research Award |
| 2012 | Herman and Gwendolyn Shapiro Excellence in Student Research Award |
| 2014 | University of Wisconsin Dylan Cappel Memorial Scholarship in Oncology |
| 2018 | Google Kaggle NCAA March Madness Machine Learning Competition, 3rd Place of 934 |
| 2019 | Travel Award, NRG Oncology |
| 2020 | The New England Journal of Medicine Travel Scholarship, Symposium on Artificial Intelligence for Learning Health Systems |
| 2020 | Best of American Society for Radiation Oncology (ASTRO), American Society for Radiation Oncology (ASTRO) |
| 2020 | American Cancer Society, Individual Research Award |
| 2021 | Highest Rated Improvement Initiatives – UCSF Health Improvement Symposium, University of California, San Francisco |
| 2021 | Bio-IT World Conference & Expo Innovative Practices Award, Cambridge Healthtech Institute |
| 2021 | Publication Award, Radiation Oncology Institute |
| 2021 | Annual Symposium Distinguished Poster, American Medical Informatics Association |
| 2021 | Conquer Cancer Foundation, Career Development Award |
| 2021 | UCSF Computational Cancer Research Award |
| 2021 | American Society for Radiation Oncology (ASTRO) and Prostate Cancer Foundation (PCF), Early Career Development Award to End Prostate Cancer |
| 2022 | Prostate Cancer Foundation Challenge Award |
| | |
| | |
| | |