Mack Roach III, M.D., F.A.C.R.
Professor
Departments of Radiation Oncology & Urology
Art (drawing and painting), fine wine, travel
I'm particularly motivated to eliminate health disparities, and I'm particularly inspired by cancer patients, who teach us that the human spirit overcomes all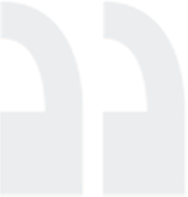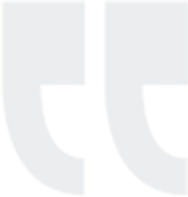 Dr. Roach is a Professor of Radiation Oncology and Urology in the Department of Radiation Oncology at the University of California San Francisco. He is recognized as a major authority on the treatment of localized prostate cancer. His research interests involve the application of image-guided intensity-modulated radiation therapy (IMRT) and Brachytherapy and defining the optimal imaging modalities and criteria for selecting specific targets for radiation, while minimizing treatment related complications. He has helped to pioneer the use of endorectal Magnetic Spectroscopy imaging as a means of monitoring prostate cancer outcomes. Dr. Roach was a leader in establishing the American College of Radiology (ACR) Appropriateness Criteria Guidelines for defining how men with prostate cancer should be treated with radiotherapy from 1996 through 2006. He also served on the NCI Intensity Modulated Radiotherapy Working Group describing criteria for the use of this new technology and currently serves on the National Comprehensive Cancer Guidelines Committee for Prostate Cancer. He has been the recipient of numerous awards, such as the American Cancer Society Career Development Award and the UCSF Health Net Wellness Award. He is a Fellow of the ACR and ASTRO. Dr. Roach has co-authored more than 200 peer-reviewed journal articles, book chapters and/or editorials. He has served on numerous editorial boards and was appointed (2013) by President Obama to serve on a 6-year term on the National Cancer Advisory Board (NCAB) which is involved in defining the research agenda for our nation. He has lead two large Phase III Trials evaluating the role of whole-pelvic radiation in men with high risk prostate cancer, and when completed in total, nearly 4000 men will have been enrolled on these two studies. A major research interest of his work has been to reduce the risk of erectile dysfunction (and other side-effects) associated with treatment of prostate cancer with radiation. He is currently also very active in the efforts to develop the capacity to harness heavy charged particles for the treatment of radiation resistant cancers.
Education

| | | | |
| --- | --- | --- | --- |
| 1975 | Morehouse College, Atlanta, GA | BS (Honors) | Physics |
| 1979 | Stanford University School of Medicine | MD |   |
| 1979-1981 | Martin Luther King, Jr., General Hospital, Los Angeles, CA | Internship and Resident |   |
| 1981-1983 | UCSF | Fellow | Hematology-Oncology |
| 1983-1984 | Highland General Hospital, Oakland, CA | Chief Resident | Medicine |
| 1984-1987 | Stanford University School of Medicine | Resident | Radiation Therapy (Chief Resident – 1986) |
| 2020-2020 | Morehouse College, Atlanta, GA | Honorary PhD | Doctor of Science |
Professional Experience

2014-present
UCSF
Professor
Radiation Oncology
2007-2015
UCSF
Professor & Chair
Radiation Oncology
2006-2007
UCSF
Professor & Interim Chair
Radiation Oncology
2003-2006
UCSF
Professor & Vice Chair
Radiation Oncology
2003-present
UCSF
Professor
Urology
2001-present
UCSF
Director, Clinical Research
Radiation Oncology
2000-2003
UCSF
Professor in Residence
Radiation Oncology & Urology
1997-2000
UCSF
Associate Professor
Urology
1994-2000
UCSF
Associate Professor in Residence
Radiation Oncology & Medical Oncology
1990-1994
UCSF
Assistant Professor in Residence
Radiation Oncology
1988-1990
Veterans Administration Medical Center, Martinez, CA
Chief
Radiation Oncology
Services
1987-1988
Veterans Administration Medical Center, Martinez, CA
Acting Chief
Radiation Oncology Services
Awards & Honors

| | | |
| --- | --- | --- |
| 1979-1980 | Outstanding Intern of the Year (Charles R. Drew Award) |   |
| 1981-1982 | Fellow, American Cancer Society |   |
| 1994-1997 | American Cancer Society, Career Development Award |   |
| 1994 | UCSF Health Net Wellness Award |   |
| 1996-1997 | Best Doctors in America ® |   |
| 1997, 1998 | Best Doctors in the Bay Area |   |
| 1999 | Health & Wellness Award – 100 Black Men of the Bay Area Inc. |   |
| 2001-2002 | Best Doctors in America ® |   |
| 2002 | Fellow, American College of Radiology |   |
| 2002-2003 | President, John Hale Medical Society |   |
| 2003-2004 | Best Doctors in America ® |   |
| 2005 | 10 Most Influential African Americans in the Bay Area (Healthcare) |   |
| 2005-2006 | Best Doctors in America ® |   |
| 2007 | UCSF Award for Community Service |   |
| 2007-2008 | The Best Doctors in America ® |   |
| 2008 | America's Most Innovative Doctors, Black Enterprise Magazine |   |
| 2008 | Bennie Service Award, Morehouse College |   |
| 2010 | ASCO Statesman Award |   |
| 2012 | Presidential Appointment to the National Cancer Advisory Board of the NIH |   |
| 2014 | Fellow, American Society of Radiation Oncology (FASTRO) |   |
| 2018 | NCI, Directors Service Award (National Cancer Advisory Board) |   |
| 2020 | Honorary Doctor of Science award, Morehouse College |   |