Professor
Division of Physics
Department of Radiation Oncology
As an experimental physicist I studied fundamental nuclear science using radiation beams. Turning these discoveries into life-saving medical treatments is a true privilege of working at UCSF.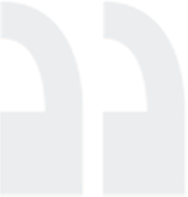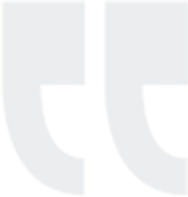 Dr. Descovich is the Director of the Medical Physics Residency Program and she is certified by the American Board of Radiology. She received her Ph.D. in Nuclear Physics from the University of Liverpool, UK, where she developed gamma ray tracking detectors to study the behavior of radioactive nuclei. She specializes in the physics of stereotactic radiosurgery (SRS) and stereotactic body radiation therapy (SBRT), and has been the lead physicist of the robotic radiosurgery program since the installation of the CyberKnife at the Helen Diller Family Comprehensive Cancer Centerin 2010. Her current research is focused on robotic SBRT, with an emphasis on motion management ant target tracking.
Education

| | | | |
| --- | --- | --- | --- |
| 1994-1999 | Università degli Studi de Padova, Italy | BS/MS | Physics |
| 1999-2003 | University Of Liverpool, UK | PhD | Nuclear Physics |
| 2003-2005 | Lawrence Berkeley National Laboratory, Berkeley, CA | Post-Doctoral Research Fellow | Nuclear Science |
| 2005-2007 | University of California San Francisco, San Francisco, CA | Medical Physics Resident | Department of Radiation Oncology |
Professional Experience

| | | | |
| --- | --- | --- | --- |
| 2021-present | UCSF | Professor | Radiation Oncology |
| 2015-2021 | UCSF | Associate Professor | Radiation Oncology |
| 2009-2015 | UCSF | Assistant Professor | Radiation Oncology |
| 2007-2009 | UCSF | Clinical Instructor | Radiation Oncology |
Awards & Honors

| | |
| --- | --- |
| 2004 | Outstanding performance award, Lawrence Berkeley National Laboratory |
| 2006 | Travel grant award, American Brachytherapy Society |
| 2012 | Nomination: Postdoctoral Scholar Association Outstanding Faculty Mentorship Award, UCSF |
| 2019 | Jean Pouliot Teaching Award, UCSF Radiation Oncology, Physics Residency Program |
| 2019 | Nomination: Academic Senate Distinction in Teaching Award, UCSF |
| 2020 | Lawrence Margolis, M.D. Lifetime Teaching Award, UCSF Radiation Oncology |
| 2021 | Nomination: Academic Senate Distinction in Teaching Award, UCSF |
https://www.ncbi.nlm.nih.gov/sites/myncbi/martina.descovich.1/collections/59758430/public/
https://scholar.google.com/scholar?hl=en&as_sdt=0%2C5&q=martina+descovich&btnG=

Descovich M, Ma L, Chuang CF, Larson DA, Barani IJ. Comparison between prone and supine patient setup for spine stereotactic body radiosurgery. Technol Cancer Res Treat. 2012 Jun; 11(3):229-36.

Descovich M., Dionisio S. A., Dasgupta T., Yom S. S (2012) A new method to characterize target location in lung cancer patients treated with stereotactic body radiation therapy, Journal of Radiation Oncology 1, 65–71.

Descovich M., Carrara M., Morlino S., Pinnaduwage D. S., Saltiel S., Nash M. B., Pignoli E., Valdagni R., Roach M., Gottschalk A. R. (2013) An evidence-based method to determine rectal and bladder dose constraints for prostate cancer patients undergoing stereotactic body radiation therapy, Journal of Applied Clinical Medical Physics 14(5) 162

Kannarunimit D., Descovich M., Garcia A., Chen J., Weinberg V., Mcguinness C., Pinnaduwage D., Murnane J., Gottschalk A. R., Yom S. S. (2013) Analysis of Dose Distribution and Risk of Pneumonitis in Stereotactic Body Radiation Therapy for Centrally Located Lung Tumors: A Comparison of Robotic Radiosurgery, Helical Tomotherapy and Volumetric Modulated Arc Therapy, Technol Cancer Res Treat., in Press .

Braunstein S. E., Dionisio S. A., Lometti M. W., Pinnaduwage D. S., Chuang C. F., Yom S. S., Gottschalk A. R., Descovich M. (2014) Evaluation of Ray Tracing and Monte Carlo Algorithms in Dose Calculation and Clinical Outcomes for Robotic Stereotactic Body Radiotherapy of Lung Cancers, Journal of Radiosurgery and SBRT 3(1) 67.

Descovich M., McGuinness C., Kannarunimit D., Chen J., Pinnaduwage D., Pouliot J, Kased N., Gottschalk A.R., Yom S.S., (2015) Comparison between target margins derived from 4DCT scans and real-time tumor motion tracking: insights from lung tumor patients treated with robotic radiosurgery, Medical physics 42(3): 1280-1287.

McGuinness C. M., Gottschalk A. R., Lessard E., Nakamura J. L., Pinnaduawage D. S., Pouliot J., Sims C., Descovich M. (2015) Investigating the clinical advantages of a CyberKnife equipped with a multi-leaf collimator in the treatment of brain and prostate cancer patients, Accepted Journal of Applied Clinical Medical Physics, April

Seymour Z. A., Chang A. J., Zhang L., Kirby N., Descovich M., Roach M., Hsu I-C., Gottschalk A. R. (2015) Dose-volume analysis and the temporal nature of toxicity with stereotactic body radiation therapy for prostate cancer, Practical Radiation Oncology In Press, available online 18 March 2015, doi:10.1016/j.prro.2015.02.001

Goggin L. M., Descovich M., McGuinness C., Shiao S., Pouliot J., Park C. (2015) Dosimetric Comparison between 3D Conformal and Robotic SBRT Treatment Plans for Accelerated Partial Breast Radiotherapy, Technology in Cancer Research and Treatment, Accepted for publication July 22, 2015.

Raleigh D., Chang A.J., Garcia M, McGuiness C., Pinnaduwage D., Chen J., Descovich M., Braun E., Roach M. (2015) Gold fiducial marker tracking to optimize radiotherapy for organ-preserving treatment of muscle-invasive bladder cancer, Journal of Radiation Oncology, Accepted for publication, June 2015