Steve Braunstein, M.D., Ph.D.
Associate Professor and Vice Chair
Department of Radiation Oncology
Advocate, Outdoors enthusiast, Lifelong learner
Everyone deserves the opportunity to live their best life and enjoy quality time with family and friends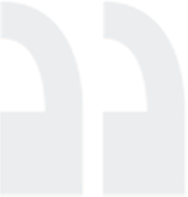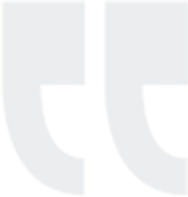 Dr. Steve Braunstein is a radiation oncologist with a clinical interest in the treatment of central nervous system, pediatric, soft tissue malignancies and metastatic disease. He has expertise in modern radiation therapy techniques including stereotactic radiotherapy, intraoperative radiotherapy, and intensity modulated radiation therapy. Dr. Braunstein earned his M.D. at New York University School of Medicine where he also obtained a Ph.D. studying key molecular pathways by which cancer cells mediate response to radiation therapy. He is a member of UCSF Brain Tumor Center, Pediatric Malignancies Program, and Sarcoma Program. At the national level, he serves on NRG and COG core leadership committees, inovlved in clinical trial design and implementation for a number of adult and pediatric malignancies. His research focus is integration of modern multidisciplinary therapies to improve outcomes while minimizing acute and long term toxicity. He is also committed to the education of the next generation of radiation oncology leaders, serving as residency training program director.
Education

| | | | |
| --- | --- | --- | --- |
| 2009 | New York University School of Medicine, New York | MD/PhD | |
| 2010 | Brigham and Women's Hospital, Boston, MA | Internship | Internal Medicine |
| 2010-2014 | University of California San Francisco, San Francisco, CA | Resident | Radiation Therapy |
| 2013 | University of California San Francisco, San Francisco, CA | Chief Resident | Radiation Therapy |
Professional Experience

| | | | |
| --- | --- | --- | --- |
| 2020-present | UCSF | Associate Professor | Radiation Oncology |
| 2014-2020 | UCSF | Assistant Professor in Residence | Radiation Oncology |
Awards & Honors

| | |
| --- | --- |
| 1996 | Presidential Full Tuition College Scholarship |
| 1997 | Phi Beta Kappa Inductee |
| 1997 | HHMI Undergraduate Student Research Fellowship |
| 1998 | CUNY Jonas Salk Medical Scholarship |
| 2003 | NYC Urban Health Initiative Grant |
| 2008 | Honors in Doctoral Dissertation |
| 2008 | AOA Inductee |
| 2012 | UCSF Patient Care Fund Grant |
| 2013 | UCSF Resident QI Champion |
| 2013 | UCSF Exceptional Physician Award |
| 2014 | Mount Zion Health Fund Research Award |
| 2014 | UCSF Patient Care Fund Grant |