Sue S. Yom, M.D., Ph.D.
Professor and Vice Chair, Strategic Advisory
Department of Radiation Oncology; Professor,
Otolaryngology-Head and Neck Surgery
Leader, educator, mentor
I strive to be better, to have the courage to constantly self-evaluate, innovate, and adapt as technologies and other therapies and our processes continue to improve.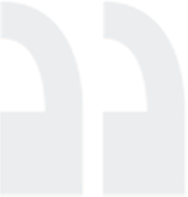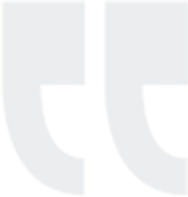 Dr. Sue S. Yom, MD, PhD, MAS, FASTRO is the Irwin Mark Jacobs and Joan Klein Jacobs Distinguished Professor in Head and Neck Cancer Radiation Oncology and Professor in the Departments of Radiation Oncology and Otolaryngology-Head and Neck Surgery. She earned her medical degree from The University of Pennsylvania in 2002. She completed a simultaneous PhD in English. Dr. Yom completed a residency in Radiation Oncology in the Department of Radiation Oncology at The M. D. Anderson Cancer Center before joining the faculty at The University of California School of Medicine in 2007. During her assistant professorship, she completed a Master's degree in clinical research. Her clinical practice and academic focus include head and neck and skin cancers as well as thoracic malignancies.
Her departmental administrative roles are as Vice Chair for the Strategic Advisory Committee and as Chief of the Radiation Oncology Head and Neck, Cutaneous, and Thoracic Services. She also serves as Co-Chair of the Oral, Head and Neck Site Committee and Full Member in Molecular Oncology within the Helen Diller Family Comprehensive Cancer Center. Her service to the oncology community includes numerous national capacities, as the Radiation Oncology Chair of the NCI Head and Neck Steering Committee within the NCI National Clinical Trials Network, President of the American Radium Society, Deputy Editor-in-Chief of the International Journal of Radiation Oncology Biology Physics, and member of the NCCN Head and Neck Cancers guidelines committee and the Head and Neck Cancer Resource Panel of the Clinical Affairs and Quality Committee of the American Society of Radiation Oncology. She was the founding chair of the Appropriate Use Criteria of the American Radium Society. She previously served as the Appropriateness Criteria committee chair, written and oral board examiner for the American College of Radiology and as a member of the National Cancer Institute Head and Neck Recurrent/Metastatic Disease Task Force.
She is the Principal Investigator of NRG-HN002 and NRG-HN005, two international studies testing reduced-intensity therapy for HPV-associated oropharyngeal cancer and Co-PI of NRG-HN001, an international study of risk-adapted therapy for EBV-associated nasopharyngeal cancer. She is the North American chair of Nanoray, a study investigating nanoparticle enhancement of radiation treatment. She is the principal investigator of several clinical trials aimed at reducing symptom severity and improving quality of life. She is a frequently requested plenary speaker, program committee member, and media commentator and serves on expert and organizing panels for several radiation oncology and head and neck and lung cancer professional societies. She has been author or co-author on over 250 publications in the medical literature.
Dr. Yom's primary research interests are centered on the development and evaluation of novel molecular targeted agents and immunotherapies as well as state-of-the-art technical advances in radiation therapy. She has special interests in virally driven malignancies associated with humanpapillomavirus (HPV), Epstein-Barr virus (EBV), and Merkel cell polyomavirus. Her research has entailed collaborating with laboratory-based investigators to identify patient, tumor, and technical characteristics that influence prognosis and response to specific therapies, including tissue-, blood-, and imaging-based biomarkers. She has also conducted research on long-term quality of life, patient-centered decision-making, and medical publishing.
Education

| | | | |
| --- | --- | --- | --- |
| 1987-1991 | Rice University | BA | French |
| 1993-2003 | University of Pennsylvania | Ph.D. | English |
| 1995-2002 | University of Pennsylvania | M.D. | Medicine |
| 2002-2003 | MD Anderson Cancer Center | Intern | Medicine/Surgery |
| 2003-2007 | MD Anderson Cancer Center | Resident | Radiation Oncology |
| 2016 | University of California San Francisco | M.A.S. | Clinical Research |
Professional Experience

| | | | |
| --- | --- | --- | --- |
| 2007-2013 | UCSF | Assistant Professor | Radiation Oncology |
| 2007-present | SF VAMC | Consultant | Radiology |
| 2009-2013 | UCSF | Assistant Professor | Otolaryngology-Head and Neck Surgery |
| 2013-2018 | UCSF | Associate Professor | Otolaryngology-Head and Neck Surgery |
| 2013-2018 | UCSF | Associate Professor | Radiation Oncology |
| 2018-present | UCSF | Professor | Radiation Oncology |
| 2018-present | UCSF | Professor | Otolaryngology-Head and Neck Surgery |
Organizational Experience

| | |
| --- | --- |
| 2009-2010 | International Association for the Study of Lung Cancer (IASLC), Abstract Review Committee of the International Scientific Committee, Abstract Reviewer – Radiotherapy Track |
| 2009-2011 | American College of Radiology (ACR), Appropriateness Criteria Expert Panel on Radiation Oncology – Head and Neck, Member |
| 2009-2013 | Radiation Therapy Oncology Group (RTOG), Health Services Research & Outcomes Committee, Member |
| 2011-2013 | American Radium Society (ARS), Executive Committee, Member at Large |
| 2010-2012 | American Radium Society (ARS), Educational Resources Committee, Member |
| 2011-Present | Journal of Radiation Oncology, Editorial Board, Member |
| 2011-Present | American Radium Society (ARS), Scientific Program Committee, Abstract Reviewer |
| 2011-Present | American Society for Radiation Oncology (ASTRO), Annual Meeting Scientific Committee, Abstract Reviewer – Head and Neck |
| 2011-Present | CME/MOC Committee of the Education Council, Member |
| 2013-Present | American College of Radiology (ACR), Appropriateness Criteria Expert Panel on Radiation Oncology – Head and Neck, Panel Chair |
| 2011-Present | American Board of Radiology (ABR), Maintenance of Certification Advisory Committee, Member |
| 2012-Present | American Board of Radiology (ABR), Testing Category Committee, Category 08 – Lung/ Mediastinum/Sarcoma (develop national specialty board written and oral exams), Member |
| 2012-Present | National Cancer Institute/National Institutes of Health, Lung Cancer Clinical Trials Working Group, Member |
| 2012-Present | National Comprehensive Cancer Network, Head and Neck Cancers Panel, Member |
| 2013-Present | American College of Radiology (ACR), Appropriateness Criteria Methodology Committee, Member |
| 2013-2015 | International Journal of Radiation Oncology, Biology, and Physics, Senior Editor (Head and Neck Cancers) |
| 2014 – present | NRG Oncology (formerly RTOG), Patient-Centered Outcomes Research (PCOR) Committee, Member |
| 2014 – present | NRG Oncology (formerly RTOG), Head and Neck Cancer Committee, Member |
| 2014 – present | NRG Oncology (formerly RTOG), Publications Committee, Member |
Awards & Honors

| | | |
| --- | --- | --- |
| 2002 |   | Global Health Programs Award, University of Pennsylvania |
| 2004 |   | Thomas Barkley Award, U. T. – M. D. Anderson Cancer Center |
| 2004 |   | Clinical Biostatistics and Trial Design Workshop, Cancer Education Consortium |
| 2005 |   | Travel Grant for IASLC World Conference, Women Against Lung Cancer (WALC) |
| 2005 |   | Fellowship, Korean American Society for Therapeutic Radiology and Oncology (KASTRO) |
| 2006 |   | Jesse H. Jones Fellowship in Cancer Education, for excellence in and unique contribution to cancer education, U. T. – M. D. Anderson Cancer Center |
| 2006 |   | Outstanding Resident Presentation Award, Texas Radiological Society |
| 2006 |   | A. Lavoy Moore Endowment Fund, for excellence in and unique contribution to lung cancer research, U. T. – M. D. Anderson Cancer Center |
| 2006 |   | Travel Award to Semi-Annual Meeting, Radiation Therapy Oncology Group (RTOG) |
| 2006 |   | Eleanor Montague Distinguished Resident Award in Radiation Oncology, American Association of Women Radiologists (AAWR) |
| 2006 |   | Travel Award to Health Services/Outcomes Symposium, American Society of Radiation Oncology (ASTRO) |
| 2006 |   | Prostate Brachytherapy Fellowship, American Brachytherapy Society (ABS) |
| 2007 |   | Fellowship for Multidisciplinary Head and Neck Symposium, Longitudinal Oncology Registry of Head and Neck Carcinoma (LORHAN) |
| 2007 |   | Vail Workshop on Methods in Clinical Cancer Research, American Society of Clinical Oncology (ASCO)/American Association for Cancer Research (AACR) |
| 2008 |   | Joan F. Giambalvo Memorial Scholarship, to support research advancing the study of women in the medical profession, American Medical Association (AMA) Women Physicians Congress |
| 2009 |   | Selected for biannual listing, listed continuously in 2009, 2011, 2013, 2015, 2017, 2019, Best Doctors in America® |
| 2011 |   | Educator of the Year Award, Association of Residents in Radiation Oncology (ARRO) |
| 2019 |   | Duke TIP Distinguished Alumni Award, Duke Talent Identification Program (TIP) |
| 2019 |   | Exceptional Mentor Award, American Medical Women's Association (AMWA) |
| 2019 |   | Steven A. Leibel Memorial Award, given to two top meeting abstracts, American Society for Radiation Oncology (ASTRO) and American Board of Radiology (ABR) Foundation |
| 2020 |   | Fellow of the American Society for Radiation Oncology (FASTRO), American Society for Radiation Oncology (ASTRO) |