Associate Professor
Division of Physics
Department of Radiation Oncology
I believe creativity is a habit, and the best creativity results from good work habits. I am motivated by innovative work that can advance cancer treatment.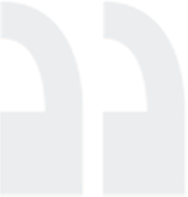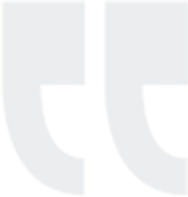 Dr. Yang is an Associate Professor at the UCSF Department of Radiation Oncology. Wensha majored in Material Chemistry with a Ph.D. from the University of Wisconsin Madison and completed her clinical Medical Physics training at the University of Virginia. Wensha has published in multiple areas including material chemistry, medical physics, and imaging-guided radiation therapy. She has NIH funding for her research in MR-guided radiotherapy and recurrence prediction.
Education

| | | | |
| --- | --- | --- | --- |
| 2001-2005 | University of Wisconsin Madison | PhD | Material Chemistry |
| 1997-2001 | University of Science and Technology of China | Bachelor of Science | Material Chemistry |
Professional Experience

| | | | |
| --- | --- | --- | --- |
| 2022-present | University of California, San Francisco | Associate Professor and Medical Physicist | Radiation Oncology |
| 2019-2022 | University of Southern California | Associate Professor | Radiation Oncology |
| 2011-2019 | Cedars Sinai Medical Center | Assistant Professor and Medical Physicist | Radiation Oncology |
| 2007-2011 | University of Virginia | Instructor | Radiation Oncology |
| 2005-2007 | GE Global Research Center | Material Scientist | Nanotechnology Center |
Awards & Honors

| | | |
| --- | --- | --- |
| 2022 | BEST in PHYSICS Abstract, as senior author | ASTRO |
| 2022 | Second place of 2022 AAPM-SSC Norm Baily Award, as mentor and senior author | AAPM Southern California Chapter |
| 2021 | BEST in PHYSICS Abstract, as co- author | AAPM |
| 2021 | First place of 2021 AAPM-SSC Norm Baily Award, as mentor and senior author | AAPM Southern California Chapter |
| 2021 | Finalist for John R. Cameron Early- Career Investigator Symposium, as co- author | AAPM |
| 2021 | Featured article focusing on Medical Physics (PMID 33186927), as senior author | IOP publishing |
| 2020 | Seed grant award, as co-mentor | AAPM |
| 2016 | BEST in PHYSICS Abstract, as first author | ASTRO |
| 2015 | BEST in PHYSICS Abstract, as first author | AAPM |
| 2004 | Outstanding Student Travel Grant | University of Wisconsin-Madison |
| 2004 | Nellie Award for women scientists | American Vacuum Society |
| 2004 | Rohm and Haas Award | University of Wisconsin-Madison |
| 1999 | Outstanding student award | University of Science and Technology of China |
| 1998 | Outstanding student award | University of Science and Technology of China |