Anthony C. Wong, M.D., Ph.D.
Assistant Professor
Department of Radiation Oncology
Musical polyglot, amateur chessplayer
I am inspired by the courage, tenacity and resilience of my patients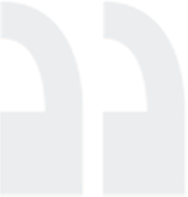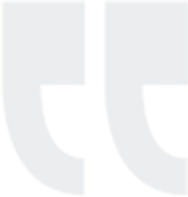 I am a board-certified radiation oncologist specializing in management of genitourinary malignancies, including prostate, bladder, renal, and testicular malignancies. My clinical areas of expertise include high dose rate (HDR) prostate brachytherapy, stereotactic body radiation therapy (SBRT), and bladder-preserving trimodality therapy.
My research interests involve using new technologies, such as advanced imaging and genomic analysis, to improve radiation therapy for genitourinary malignancies. For example, in collaboration with the department of radiology, I am utilizing PSMA PET to map patterns of prostate cancer progression and relapse in the newly diagnosed and post-treatment settings. I am also investigating the use of HDR prostate brachytherapy in technically challenging scenarios, including patients with a prior history of transurethral resection of the prostate and patients who previously received pelvic radiation.
With regards to ongoing clinical trials, I am the radiation oncology site primary investigator for the UCSF institutional clinical trial investigating prostate SBRT and immunotherapy for newly diagnosed oligometastatic prostate cancer (CC#16703). I am the site PI for the FORMULA-509 trial (CC#18551), a multicenter randomized trial evaluating the use of apalutamide and abiraterone during post-prostatectomy salvage radiation therapy for prostate cancer patients with high-risk features. I am the site PI for NRG Oncology RTOG 3506 clinical trial evaluating the use of enzalutamide in patients during post-prostatectomy salvage radiation therapy for prostate cancer patients with high-risk features. In collaboration with UCSF and SFVA pathology departments, I am investigating the genomic landscape of variant histology prostate cancers in the interest of developing novel therapeutics.
I am interested in expanding the use of ablative radiation techniques. In collaboration with colleagues in the department of cardiology, I am working to bring a stereotactic body radiation therapy program for refractory ventricular arrhythmias to UCSF.
Education

| | | | |
| --- | --- | --- | --- |
| 2000-2004 | Yale University | BS | Molecular Biophysics and Biochemistry |
| 2005-2012 | Albert Einstein College of Medicine | MD, PhD | Medicine, Biomedical Sciences |
| 2012-2013 | Memorial Sloan-Kettering Cancer Center | Internship | Transitional Year |
| 2013-2017 | University of Chicago | Resident | Radiation Oncology |
Professional Experience

| | | | |
| --- | --- | --- | --- |
| 2017- Present | University of California, San Francisco | Assistant Professor | Radiation Oncology |
Awards & Honors

| | |
| --- | --- |
| 2012 | Alpha Omega Alpha Honor Medical Society, Kappa New York Chapter |
| 2015 | American College of Radiation Oncology Resident Seed Grant |
| 2015 | Best of ASTRO abstract selection |