Mary Helen Barcellos-Hoff, PhD
Vice Chair, Research, Director of Radiation Biology
Have an inordinate love of the color and the fragrance orange in almost all things, specialize in large-format meat dishes for family and friends, flea market adventurer.
Discovery! I know a lot about a little, specifically, a protein called TGFbeta. TGFbeta's regulation and role in biology fascinate me. Trying to understand its action in cancer and radiation responses has been the focus of my research.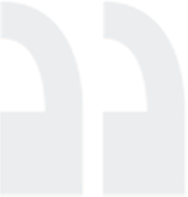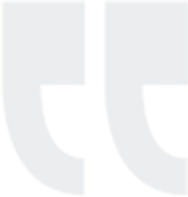 Dr. Barcellos-Hoff's research focuses on how tissues integrate information across scales of organization and uses this information to identify critical events in terms of effects on cell phenotype and tissue interaction during radiation carcinogenesis. To assess the relevance of these effects, Dr. Barcellos-Hoff developed a novel model in which irradiated mice with transplanted, unirradiated oncogenically primed mammary epithelial cells. Host radiation both accelerates tumorigenesis and affects the type of tumor, promoting those that are more aggressive. This model offers novel insight into the carcinogenic process. Identifying which specific tissue alterations contribute to the action of IR may provide means to inhibit its carcinogenic potential, plus a better understanding of how tissues suppress carcinogenesis.
A main focus has been to understand biology of transforming growth factor β (TGFβ), which is activated in irradiated cells and tissues, in normal mammary gland development and its contribution to radiation responses of tissues and tumors. In normal epithelial cells, TGFβ controls proliferation and mammary lineage commitment. In irradiated epithelial cells, TGFβ affects epithelial phenotypic stability, centrosome regulation and genomic stability. Dr. Barcellos-Hoff's laboratory demonstrated that TGFβ is essential for epithelial cells to mount the canonical DNA damage response. The requirement for TGFβ in the genotoxic stress program provides a link between cell fate and tissue integrity and underscores interaction between target cells and other cell types.
The requirement for TGFβ in the genotoxic stress program also provided a previously unsuspected avenue to modulate radiotherapy by using concurrent treatment with TGFβ inhibitors and radiation in preclinical breast, brain and lung cancer models to increase radiation sensitivity and tumor control.
She is the recipient of numerous awards, including the Upjohn Achievement Award and C. Donald O'Malley Prize in the History of Medicine.
Education

| | | | |
| --- | --- | --- | --- |
| 1978 | The University of Chicago | BA | Biopsychology |
| 1986 | University of California, San Francisco | PhD | Experimental Pathology |
| 1986-88 | University of California, Berkeley | Postdoctoral | Cell Biology |
Professional Experience

2015-present
University of California, San Francisco
Professor, Vice Chair, Research
Dir. of Radiation Biology
Department of Radiation Oncology
2010-2015
New York University, School of Medicine
Professor (with tenure)
Departments of Radiation Oncology and Cell Biology
2008-2015
New York University, School of Medicine
Dir. of Radiation Biology
Department of Radiation Oncology
2008-2010
New York University, School of Medicine
Associate Professor
Department of Radiation Oncology
2005-2008
Lawrence Berkeley National Laboratory,
University of California, Berkeley
Deputy Division Director
Life Sciences Division
2004-2008
Lawrence Berkeley National Laboratory,
University of California, Berkeley
Department Head

Cancer and Systems Biology

2004-2008
Lawrence Berkeley National Laboratory,
University of California, Berkeley
Senior Scientist
Life Sciences Division
2001-2003
Lawrence Berkeley National Laboratory,
University of California, Berkeley

Department Head (acting

Cells and Molecular Biology
1999-2003
Lawrence Berkeley National Laboratory,
University of California, Berkeley
Group Leader
Cancer and Tissue Biology
1988-2003
Lawrence Berkeley National Laboratory,
University of California, Berkeley
Staff Biologist
Life Sciences Division
1988
School of Medicine, University of California, Davis
Postgraduate Researcher
Department of Anatomy
1986-1988
University of California, Berkeley
Postdoctoral Fellow
Biophysics Training Program
1982-1986
University of California, San Francisco
Research Assistant
Department of Neurological Surgery
Kleinberg DL, Barcellos-Hoff MH. The pivotal role of insulin-like growth factor I in normal mammary development. Endocrinol Metab Clin North Am. 2011 Sep;40(3):461-71, vii. PMID: 21889714

Barcellos-Hoff MH. What is the use of systems biology approaches in radiation biology? Health Phys. 2011 Mar;100(3):272-3. PMID: 21595065

Nguyen DH, Martinez-Ruiz H, Barcellos-Hoff MH. Consequences of epithelial or stromal TGFβ1 depletion in the mammary gland. J Mammary Gland Biol Neoplasia. 2011 Jun;16(2):147-55. Epub 2011 May 17. PMID: 21590374

Nguyen DH, Oketch-Rabah HA, Illa-Bochaca I, Geyer FC, Reis-Filho JS, Mao JH, Ravani SA, Zavadil J, Borowsky AD, Jerry DJ, Dunphy KA, Seo JH, Haslam S, Medina D, Barcellos-Hoff MH. Radiation acts on the microenvironment to affect breast carcinogenesis by distinct mechanisms that decrease cancer latency and affect tumor type. Cancer Cell. 2011 May 17;19(5):640-51.PMID: 21575864

Barcellos-Hoff MH. TGFβ biology in breast: 15 years on. J Mammary Gland Biol Neoplasia. 2011 Jun;16(2):65-6. PMID: 21534008

Barcellos-Hoff MH, Brenner DJ, Brooks AL, Formenti S, Hlatky L, Locke PA, Shore R, Tenforde T, Travis EL, Williams J. Low-dose radiation knowledge worth the cost. Science. 2011 Apr 15;332(6027):305-6. PMID: 21493843

Andarawewa KL, Costes SV, Fernandez-Garcia I, Chou WS, Ravani SA, Park H, Barcellos-Hoff MH. Lack of radiation dose or quality dependence of epithelial-to-mesenchymal transition (EMT) mediated by transforming growth factor β. Int J Radiat Oncol Biol Phys. 2011 Apr 1;79(5):1523-31. PMID: 21310544

Fernandez-Gonzalez, R., Illa-Bochaca, I., Welm, B. E., Fleisch, M. C., Werb, Z., Ortiz-de-Solorzano, C. and Barcellos-Hoff, Mapping mammary gland architecture using multi-scale in situ analysis. M. H. (2009). Integr Biol 1, 80 – 89. PMID: 20023794

Maxwell, C. A., Fleisch, M. C., Costes, S. V., Erickson, A. C., Boissiere, A., Gupta, R., Ravani, S. A., Parvin, B. and Barcellos-Hoff, Targeted and nontargeted effects of ionizing radiation that impact genomic instability. M. H. (2008). Cancer Res 68, 8304-8311. PMID: 18922902

Kirshner, J., Jobling, M. F., Pajares, M. J., Ravani, S. A., Glick, A., Lavin, M., Koslov, S., Shiloh, Y. and Barcellos-Hoff, M. H. (2006). Inhibition of TGFb1 signaling attenuates ATM activity in response to genotoxic stress. Cancer Res 66, 10861-68. PMID: 17090522